I've never had a reason to go to St. Louis, and feel fortunate that I've had the opportunity to visit not once, but twice, this fall. The first and best reason is that I got to see my darlin' hubby. Secondly, we got to spend an awesome two days with some of our very favorite people, the Morrisons (and their lovely French niece Iona). And we got to do these things in St. Louis which is a pretty happenin' town.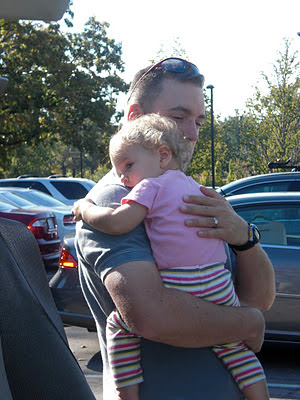 Oh how I wish I was back in this moment! It makes
my heart ache with joy and longing.
Our first day we hit up the St. Louis Zoo which is FREE and a great place for the kids to roam, run and explore. We meandered for most of the afternoon, had a scrumptious picnic lunch provided by Hope, and finally headed back to our hotel when the littlest ones were falling asleep in our arms.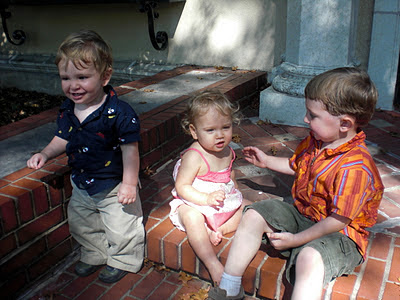 These three...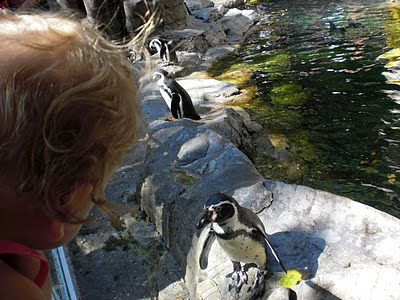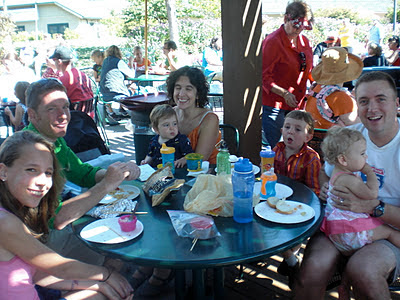 Sunday was spent at the City Museum which is an unbelievable playground for kids and adults alike. This is an old factory warehouse that was renovated by artists in the community. This place can bring out the kid in anybody...This isn't usually an issue with Mace, but we all had a blast.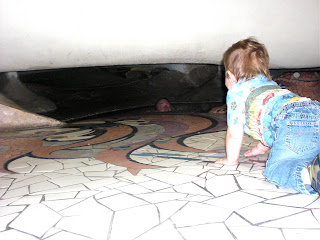 We had time to spare on Monday, so decided to fill our weekend to the brim and headed to the Missouri Botanical Garden. These gardens are amazing, the weather was unbelievable for October and we had a perfect sunny day to stroll, linger, walk hand-in-hand and just be together.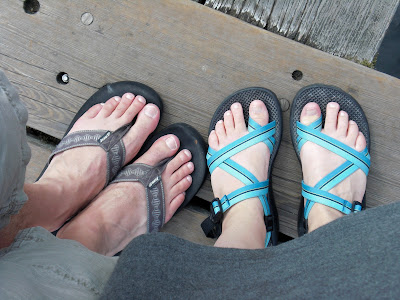 Now, the very most important item when analyzing a town, food and drink! St. Louis has a delicious up and coming micro brewery scene and Mace and I were in heaven! We hit up Ferguson Brewing Company on Saturday night and were not disappointed. They had a seasonal pumpkin ale that was unlike any pumpkin ale I've ever tasted. The nutmeg, cinnamon and clove came out so distinctly behind the pumpkin flavor that it was like drinking pumpkin pie with a chaser of really good ale. Oh my. We got a growler to-go after dinner and spent the rest of the evening with the Morrisons in good cheer. (We may or may not have gone back there for lunch on Monday, and Mace may or may not have gotten another growler to-go.) Everyone loved their meals, which almost never happens at a restaurant and it was amazingly kid-friendly. So kid-friendly in fact that they ran out of high chairs and Emmett and Anna took turns "lapping" it for the first part of our meal.
A couple other micro breweries not to miss are Schlafly and Trailhead Brewery
which also have amazing beer and food. Really wish we'd had more time to explore more of the culinary adventures of this city, but at least I know we picked some good ones.
Monday came too fast. There is nothing in the world I love more than being with my little family.
It will feel like a novelty when Mace is home for good and we get to adventure together every weekend.
My heart was full to bursting with love at the end of our weekend...and then actually did burst a little bit when we had to say good-bye. To have this love in my life is such a treasure. Lucky me.