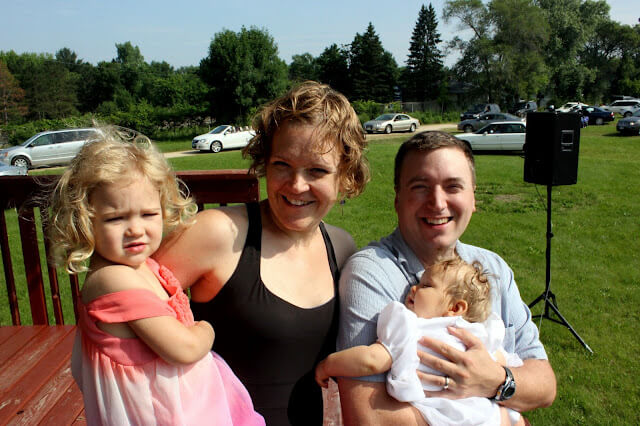 Better late than never, we got our Claire Bear baptized the last weekend in June.
At the drive-in movie theater. Uh huh.
I'll fess up, it is no longer a drive-in movie theater, but a former one that our church has transformed into the funkiest, coolest, most eclectic Sunday morning worship locale around.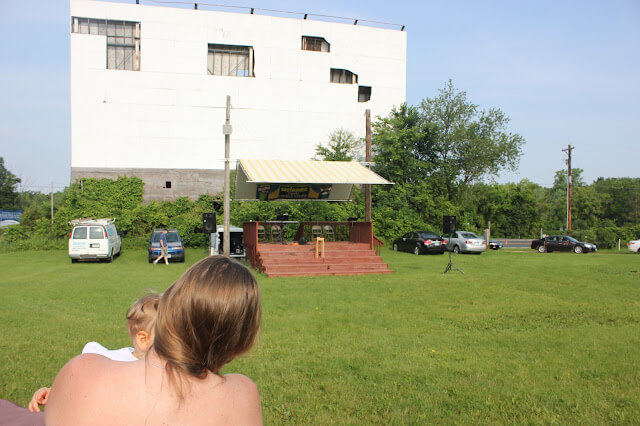 It may sound like an odd place for church, but oh, can you feel God's presence in so many ways...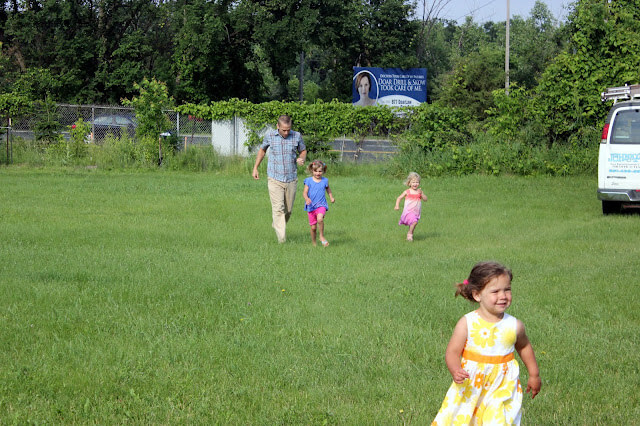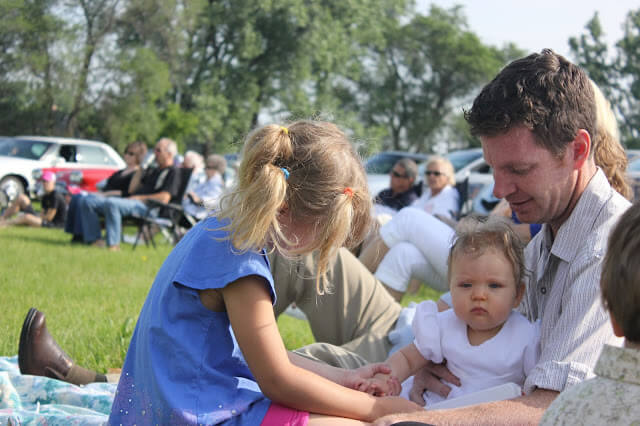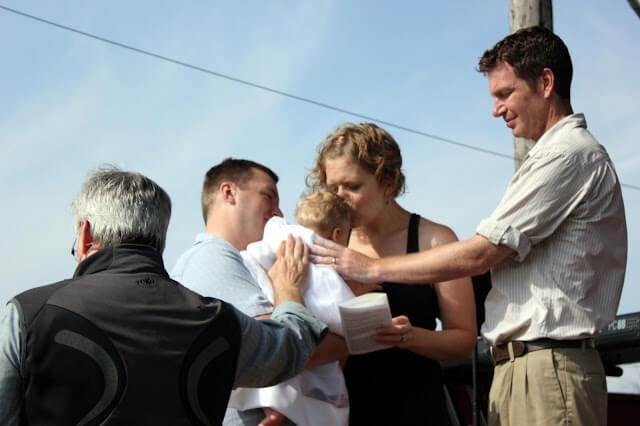 And truly, how many people can actually say that they were baptized at a drive-in movie theater? Well, at least one...our little Bear.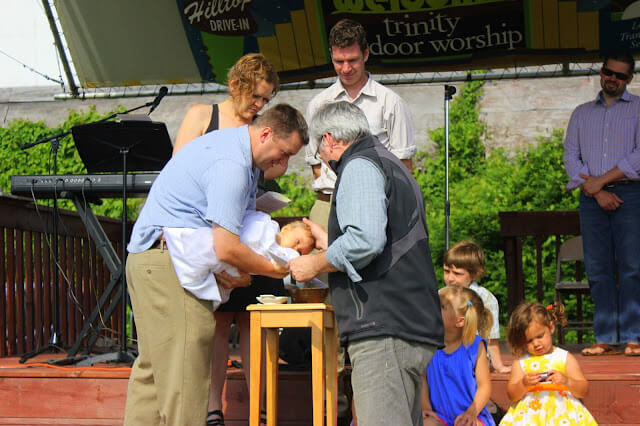 After the service we headed to my parents home for a brunch. I made scones. 60 of them to be exact. Scones loaded with pecans, oatmeal, cranberries and maple syrup. They were divine. These scones were the right amount of moist so that they weren't dry and crumbly like a lot of scones, but not so moist they were muffiny. I might go so far as to say these are my favorite scone of all-time. They were darn good, and the perfect way to celebrate our Claire.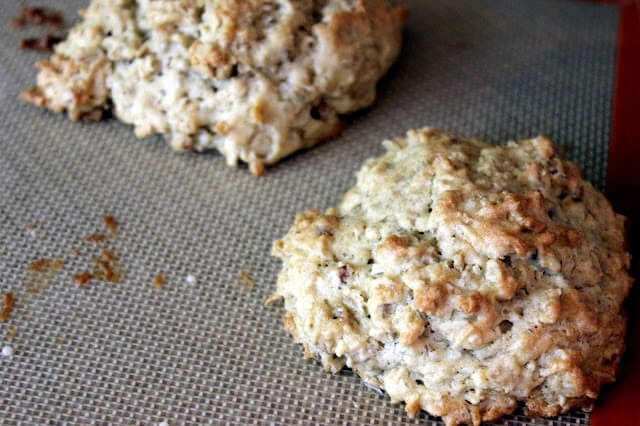 Maple Glazed Oatmeal-Pecan Scones
Makes approximately 10 scones
Scones:
1 1/2 cups (210 g) all-purpose flour
1 1/4 cups (125 g) old-fashioned rolled oats
1 1/2 teaspoons baking powder
1/4 teaspoon baking soda
1/4 teaspoon kosher salt
1/2 cup (50 g) pecans, toasted and roughly chopped
1/2 cup (80 g) dried cranberries
1/2 cup (1 stick) cold unsalted butter, cut into 8 pieces
1/3 cup (80 g) cold cream
1/2 cup (160 g) pure maple syrup (don't even think about using the fake stuff, gross)
1 cold egg
Maple Glaze:
1 cup (140 grams) powdered sugar
3 tablespoons maple syrup
1-2 tablespoons water
Heat the oven to 350F degrees. Line a baking sheet with parchment paper or a non-stick mat.
Using a stand mixer fitted with the paddle, mix together on low speed the flour, oats, baking powder, baking soda, salt, pecans and cranberries for 15 seconds or until well combined. Scatter the butter on top of the flour mixture and beat on low speed for 30 seconds or until the butter is slightly broken down and grape-sized pieces are still visible.
In a small bowl, whisk together the cream, maple syrup and egg until thoroughly combined. On low speed, pour the cream mixture into the flour mixture and beat for 20-30 seconds or until the dough just comes together. The dough will still be fairly wet.
Remove the bowl from the mixer and using a rubber spatula, scrape down the sides and bottom to ensure all the ingredients are mixed into the dough. Using a 1/4 cup measuring cup, drop mounds of dough onto the prepared baking sheet, approximately 2 inches apart.
Bake for 20-25 minutes, or until the scones are golden brown. Transfer to a wire rack to cool for at least 30 minutes.
While the scones are cooling, make the maple glaze. In a small bowl, whisk together the powdered sugar, maple syrup and enough of the water to make a smooth and pourable glaze. (The glaze can be made a week ahead of time and stored in an air-tight container at room temperature.) Once the scones have cooled for 30 minutes, brush the tops evenly with the maple glaze and then...
EAT IT!!