I know, I know. This post is almost an entire week late! I can't help it. I go on vacation, I get lost in my family and I always fall off the virtual world. I checked my email
one time
last week. I checked Facebook
one time
. Was I in a remote area with limited access to internet? No, just lost in love, food and so thankful for my beautiful life.
I've seen a lot of food blog posts of people sharing their holidays in pictures with a few words of explanation. I am going to follow suit here because pictures say so much and this holiday filled my heart more than words can say.
The trip started with my best girlfriend in Minnesota. She and her cutie picked us up at the airport and we spent the day and night with them. I hadn't seen them since last Christmas and it was so good to just hang.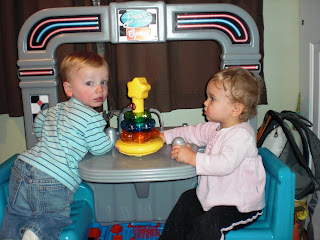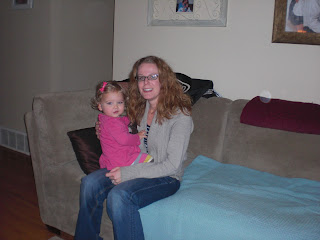 We went to visit with my Grandma Mary, Anna's middle namesake. They are buds.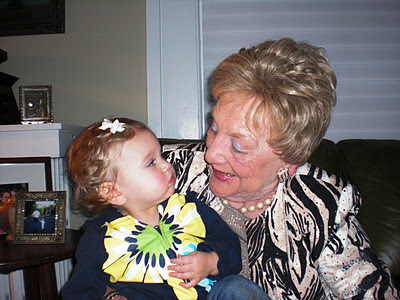 Anna got to play play play with her cousins....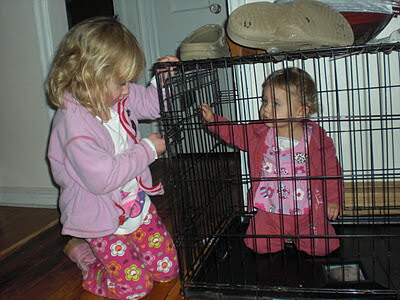 She got to feed the squirrels out my parents dining room window, and spent a ton of great time with Poppy and Gammy.
I got to see my husband this week!! We have been apart for seven weeks and I have been anticipating this reunion like nothing else. It was a short visit, but my parents surprised us with an overnight at a B&B and dinner at a very fine restaurant,
The Green Room
in Stillwater, MN (I highly recommend it!). Our 3rd anniversary was coming up and it was a perfect way to celebrate. Oh, how grateful we are for that time together. My parents rock! Three more weeks and Mace is home for good. What a novelty that will be! Oh, and Anna got her first overnight away from mama. We both did great.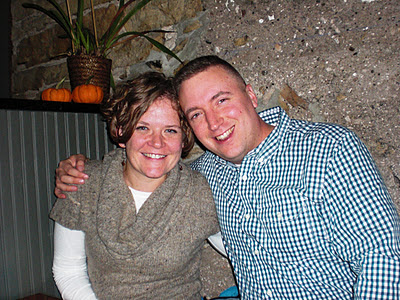 Our 3rd Anniversary. How'd I get so lucky?!?


We got to soak in the love from my sisters, brother and extended family. And Anna got to soak in the love from her Daddy.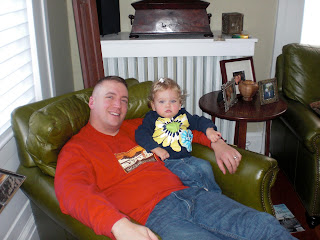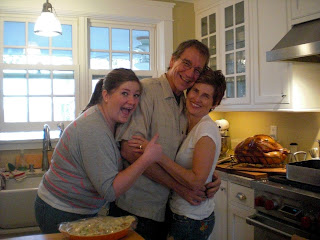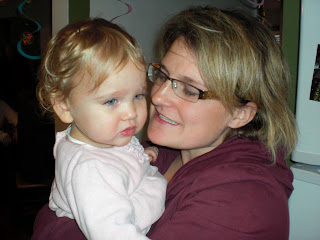 Now, let's just gaze at some of the amazing food I ate this week....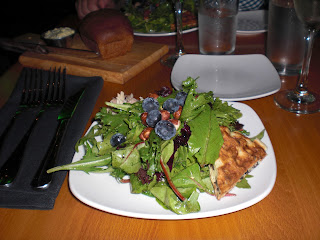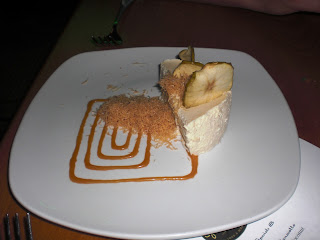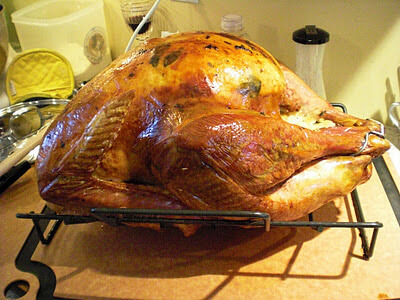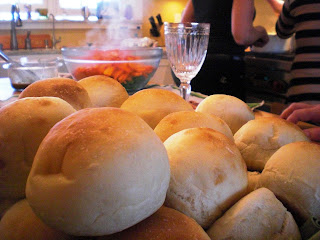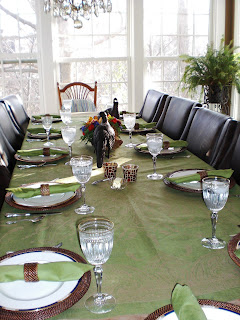 Our beautiful Thanksgiving table.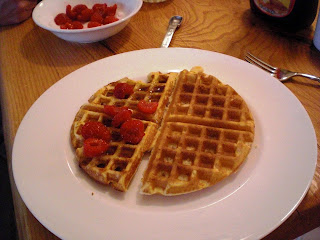 And we can't forget Dad's super awesome waffles somewhere
in there. Delish!
I can't wait to share some of these recipes with you...especially the caramel pie and caramelized onion rolls. Oh my! What feasting I did the ten past days!
My heart and belly are full and overflowing. I am truly blessed with so much love and food in my life. Its all I need and if I have these two things I am complete.
Hope you all had a very Happy Thanksgiving! Now...time to do some holiday baking!