The pages of my blog have been silent this past week. I have been enjoying this way too much to do anything else.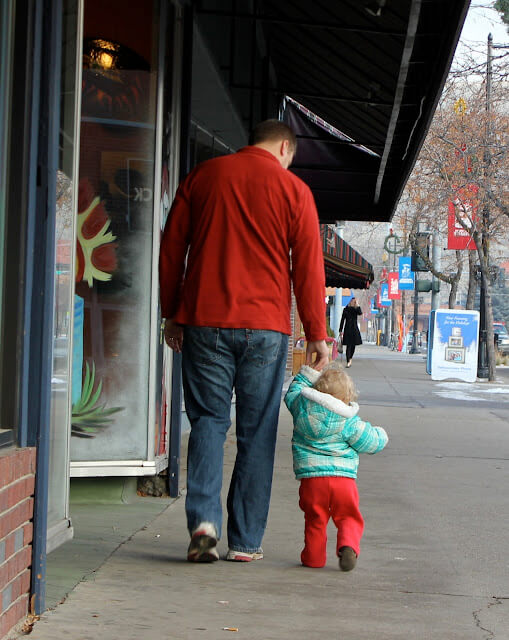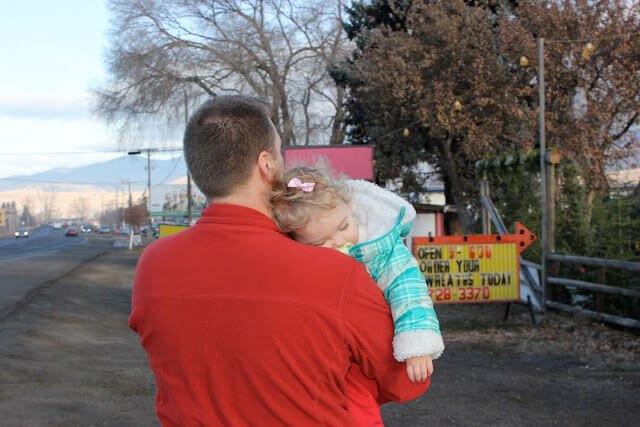 Mace returned home on Friday evening and Anna and I have been blissfully attached to his hip ever since. I hope we never have to go 5 months being apart again, it just plain sucks. But, we did it. We made it through. And being together as a family has taken on a whole new light. I've learned with all my soul, during this Fall, that absence really does make the heart grow fonder. I have a whole new appreciation for my husband. And not just the things he does around the house (although I am so grateful for this too), but the love and laughter he brings to our family. Our home feels warmer and cozier and more peaceful with his presence filling the walls. This man makes my heart beat wildly, makes me giddy and giggly, makes me feel like every day is Christmas. He's just so darn amazing.
So, besides being all googly-eyed at each other, we did some other really fun stuff this weekend. We got our Christmas tree, the second tree we've ever gotten together. We decorated and smiled as Anna stared at the tree in awe, and then tried her hand at some tree trimming. You know, for her first time, she did pretty good.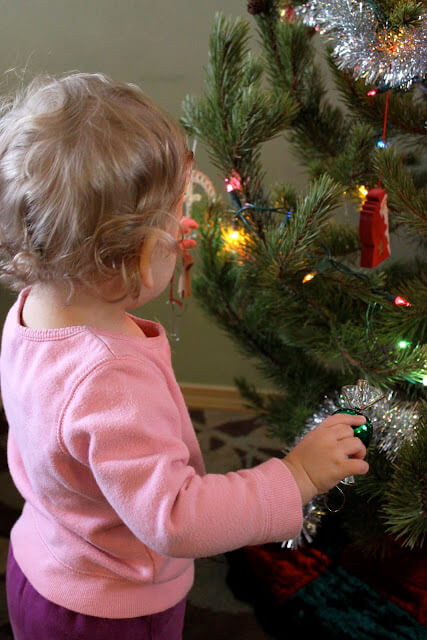 We ate some really good food. I was a very naughty food blogger and didn't take as many pics as I should have, but I made an amazing savory galette for Mace's homecoming dinner. I got the recipe for this butternut squash and cabbage galette from
Mind Over Batter
and it was out of this world!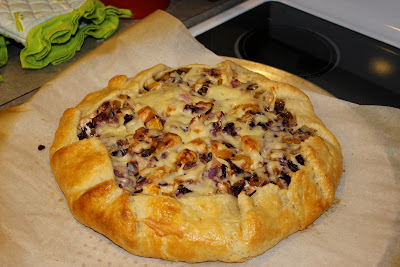 I am going to make it again for Christmas Eve dinner, and if I can get my mind out of the gutter I'll take some action shots with my new Canon Rebel T2i and post my version of this recipe.
What's that? Oh, the Canon Rebel? Its nothing really. Well, okay, its something. If you really want to know...maybe I'll gush just a little...its pretty amazing...I like it a lot...okay, I am wild about this new toy!! In crazy wild passionate love with this camera. My early Christmas present.
I have no clue how to operate it. Well, except the very basic point and shoot settings (which I happen to think still takes pretty phenomenal pictures). If anyone has any photography tips regarding DSLRs I'd love to hear them. I'm on a mission to conquer this Canon.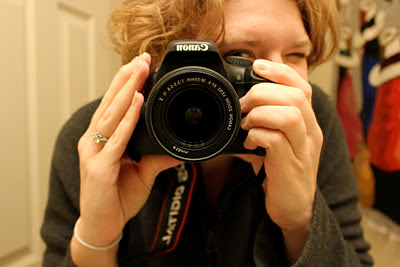 My tummy is butterflying like crazy in anticipation of Christmas. We're spending it in Missoula, which we've never done before. We are going to wake up in our own house, in our own bed, and have coffee on our own couch.
Together
. My in-laws are coming on Friday for the weekend and Danesa and her family are coming over for Christmas Eve dinner. My mom-in-law and I are going to make one of my favorite meals of all time on Christmas Day. Its a Tuscan recipe with spinach, mushrooms, homemade ricotta and fresh pasta. Stay tuned, I am chomping at the bit to share this one. Its a good 'un.
Have you ever seen one of these?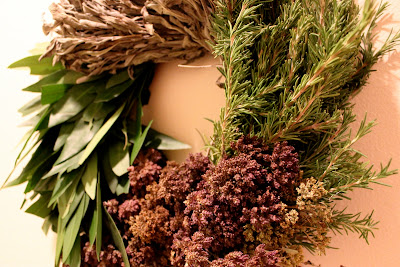 Such a cool gift for a cook. My mama sent this to me for Christmas, its a
Cooks Wreath from Williams-Sonoma
, and the herbs on the wreath can be used in cooking. I hung it on a wall in my kitchen and I've already used herbs off it a couple of times. This theoretically will last up to a year...but I have a feeling it will last more like 3 months in my house. Look at all those gorgeous bay leaves! Can I say: SOUP all winter long?
I'm rambling today. My mind is still blissfully foggy and lovey from Mace's arrival and I wanted to share this joy. My heart is running over with all this good stuff.
What are you most grateful for at this very moment? I'd love to hear the holiday jabber in your heads.