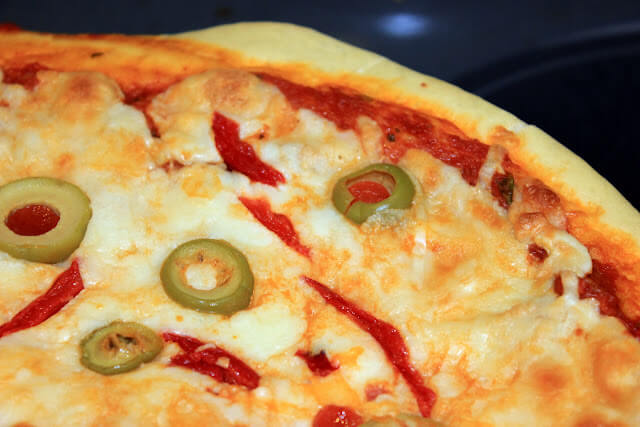 I've been trying to get a few things made and in the freezer so we have quick meals when the baby girl arrives.
Trying
being the key word. So far I have two bags of chili, two enchilada casseroles, three pizza crusts and
10 bags
of pizza sauce. So, maybe I went a little overboard on the pizza sauce. But, its the best homemade pizza sauce you'll ever find. This sauce is thick, without being chunky, and the spices, garlic and onion meld to make an unbelievably rich and tasty sauce. I know I won't regret having extra on hand.
This sauce freezes well and can pulled out of the freezer in the morning and put in the fridge to thaw. Or you can stick it in a bowl of hot water for 10 minutes, for a quick de-thaw. I freeze the sauce in one cup portions, which is the perfect amount for one 12-inch pizza. No matter how you de-thaw it, it makes for a quick week night meal when paired with a super easy pizza dough I will be posting soon.
This recipe doubles, triples, quadruples (you get the point) easily. So, make some extra to have for those weeknights when you just don't have the energy to cook...which is basically everyday for me right now!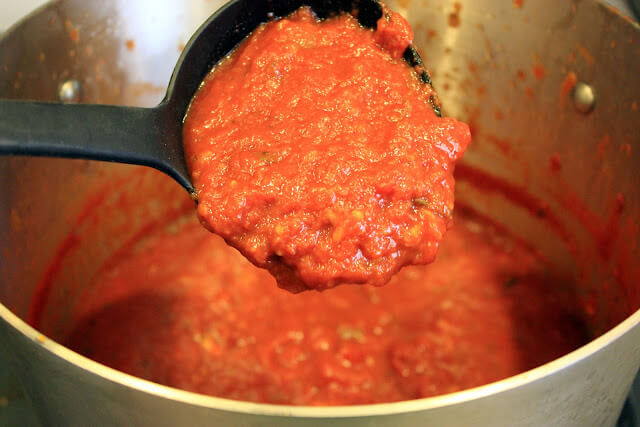 Basic Pizza Sauce
Adapted from Cooks Illustrated
Makes about 2 1/2 cups, enough for 2 - 12" pizzas
2 tablespoons unsalted butter
1/4 cup onion, grated
1/4 teaspoon dried oregano
1/2 teaspoon kosher salt
4 garlic cloves, minced
1 (28 ounce) can crushed tomatoes
1/4 teaspoon sugar
2 tablespoons fresh basil, chopped
1 tablespoon olive oil
Melt butter in medium saucepan over medium heat. Add onion, oregano and salt and cook, stirring occasionally, until onion is soft and just starting to brown, about 5 minutes. Add garlic and cook for 30 seconds, until fragrant. Add tomatoes and sugar, bring to a simmer and cook, uncovered for 25-30 minutes. Sauce should be reduced to about 2 1/2 cups at this point.
Remove sauce from heat and stir in basil and olive oil. Season with more salt and pepper to taste. Use immediately on a pizza, or allow to cool completely and freeze for up to two months. Either way, you are going to love it when you...
EAT IT!!