Anyone out there think they have the best husband in the whole wide world?
Ah, sorry ladies and gentlemen. You're wrong! I snagged him up before any of you could. Ha ha! Lucky me! He's mine, all mine.
He's this guy...
He's also this guy...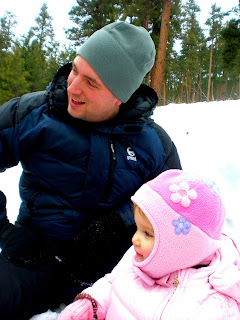 And this guy...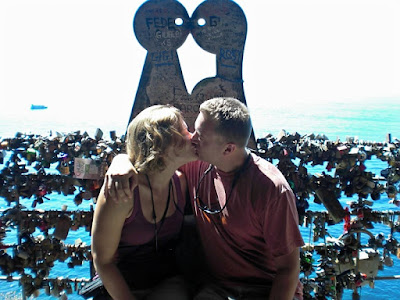 He's also the guy that shovels the snow, mows the lawn, eats all the cookies (true story) and does
ALL
the driving (even that 18 hour road trip from Montana to Minnesota.
All
.) He goes to grad school full time, serves as a 2nd Lieutenant with the National Guard, hangs with Anna during the day while I work, often has dinner cooking when I get home and still manages to find time to snuggle up with me and have a glass of wine at the end of the day.
He's sweet, he's funny, he is compassionate, handsome, adorable, clever, hardworking and laughs so infectiously that it would make Oscar the Grouch smile.
He is the most amazing dad to Anna. Man, those two are a pair. My heart aches with joy and pride when I watch them together. He is impossibly patient with her. He teaches, he guides, he keeps her safe, keeps her smiling.
He is my best friend in the whole wide world. I still get butterflies in my stomach when he calls me. I cannot wait to get home at the end of the day and wrap myself up in his arms. I know how lucky I am...I do.
So, even though we've never been big Valentine's Day celebrants, this is my love letter to you, today and everyday. You are an amazing man Mace and I am honored to be married to you. Thank you for picking me.
As a tribute to my darlin' and Valentine's Day, I present to you these awesome heart healthy cookies. I found these on Amy's blog over at Gastronome Tart and fell in love. Still love you more Mace, but these are pretty darn good.
Oatmeal Quinoa (Heart) Cookie

Makes one giant heart cookie (or 12 regular cookies)

1/2 cup pecans
1 1/2 cups rolled oats
1/2 cup quinoa, cooked
1/2 cup dried cranberries
1 tsp vanilla
1/4 cup honey
2 egg whites
1/4 tsp kosher salt

Preheat oven to 350F. Toast pecans for 4-5 minutes or until lightly brown and fragrant. Cool slightly then roughly chop.

Add pecans, oats, quinoa, cranberries, vanilla and honey in a large bowl, stirring to combine. Whisk the egg whites and salt in a small bowl until foamy and then pour over oat mixture, stirring to thoroughly combine.

Scoop entire mixture onto a parchment lined baking sheet and shape into a large heart. Alternatively, scoop handfuls out and form into large balls and place on cookie sheet.

Bake for 18-20 minutes or until golden brown. Cut into pieces and...

Eat it!!