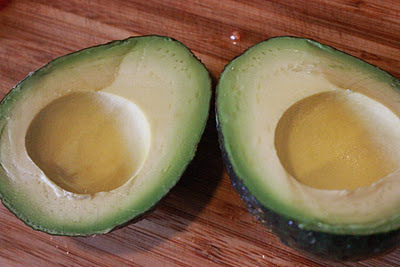 Remember when I
taught you
how to create these two beautiful avocado halves? Now I am going to teach you how to make the best guacamole in the whole wide world (according to Mr. Mace) using these little beauties. You're so lucky.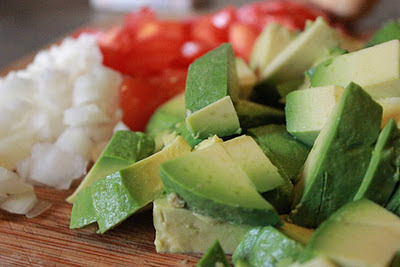 I truly believe my secret to this guacamole is simply omitting the lime juice. GASP! I know, I know.
But lime juice keeps it from turning brown!
I hear you whining. And I don't care. How can I be so insensitive?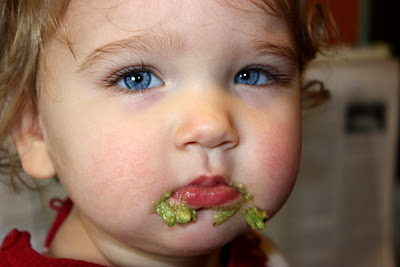 You don't see this girl complaining, do you?
I have faith. I have faith that you will will cross-over to the non-lime-juice-dark-side. And this is why: there won't be any leftovers to turn brown. Oh yeah, and who cares if it turns brown? It won't kill you to eat brown guacamole. It still tastes good, its just brown. So, give it some love, give it a good stir to hide the brown and then - wah-la! Beautiful again.
This guacamole doubles, triples, quadruples...very easily so its great for parties. Use avocados that are slightly soft when pressed with your finger, but not mushy. Oh...you're gonna love this. Enjoy!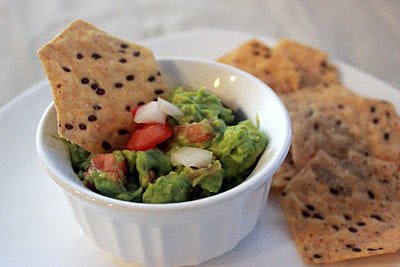 Good Old Guacamole (without the twist)
1 Avocado, halved,
pitted
and roughly chopped
Handful Onion, chopped
1 Garlic Clove
Sprinkle of Garlic Powder, to taste
Salt, to taste
Handful Tomato, chopped
Mash the avocado with a fork until your desired consistency for guacamole. Stir in onion, garlic, garlic powder and salt. At this point, taste the guacamole and season to your liking.
Gently stir in the tomatoes and...
Eat it!