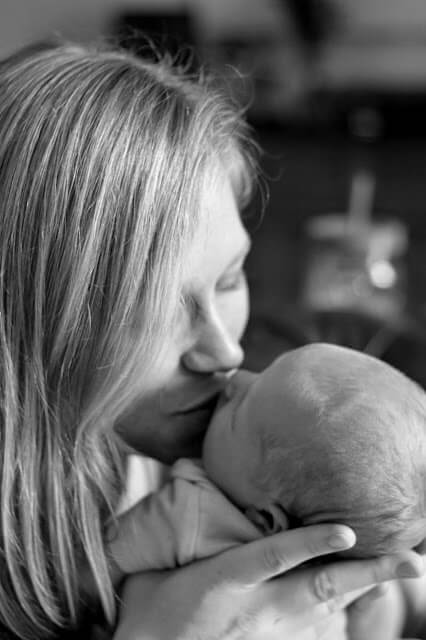 This little creature? This is a creature named Elmo who I want to squeeze until her eyes pop out of her head (uh, oops) and who had a very Happy, and sugar-filled, Halloween. (Oh, the sugar! Don't even get me started. I still haven't figured out how to deal with that one. I am fairly certain Anna has consumed more sugar in the past 24 hours than she has consumed cumulatively in her life up to this point. Sugar meltdown equals pure hell. Ugh.)
We scored big time with the weather this year on our first official year of trick-or-treating. I have accompanied Danesa and her kiddos for the past lotta years for the yearly candy haul and, since this is Montana we're talking about, the weather usually flat out sucks. Last night was a balmy 50 degrees and perfect for gallivanting with our Littles.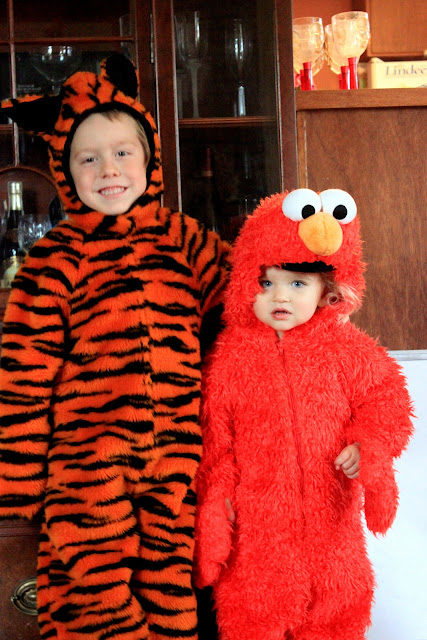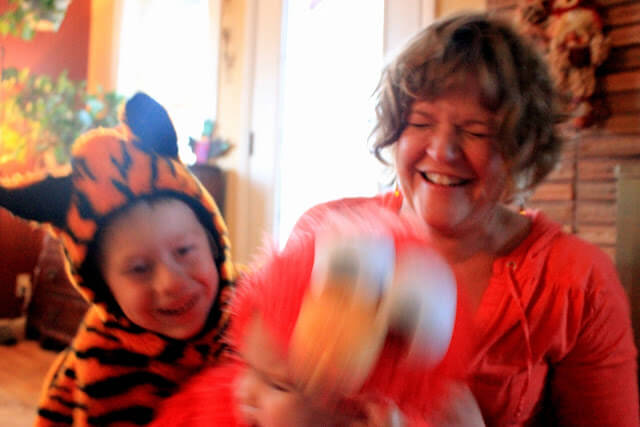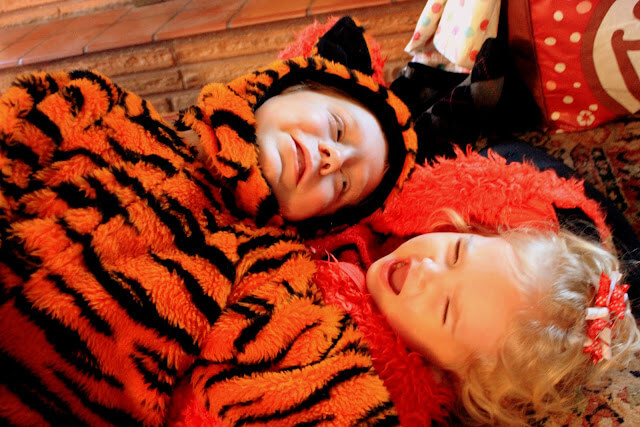 Despite the fact that Anna clearly was not digging the pre-trick-or-treating photo shoot, we had a great time once we were out on the streets.
Danesa was a life saver, as usual, pushing Anna around in the stroller, picking her up and plopping her up on each doorstep in time to say trick-or-treat, and then back into the stroller. With my enormous belly, swollen feet, and general all-over bodily discomfort I would have lasted all of three houses had I been by myself. (Mace unfortunately had class until 6:30, so was only able to join us for the tail end of trick-or-treating. The part with the sugar melt-downs and general tiredness.)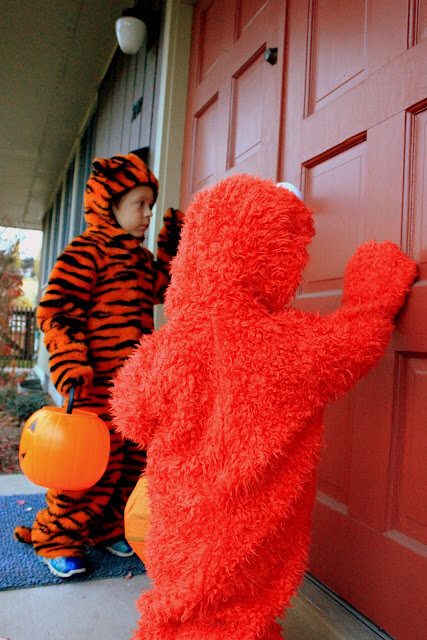 All in all, it was a beautiful night, and we were a wiped out clan at the end of the night. We hit our beds around 8:30 and slept soundly through the night.
Coo.
::
Fall is here in full force and we're already feeling a little cooped up. We've had a lot of snow and rain this past week, and during the occasional break in the clouds we've been hitting the park for a breath of air whenever possible. Its been a major mood and spirit lifter.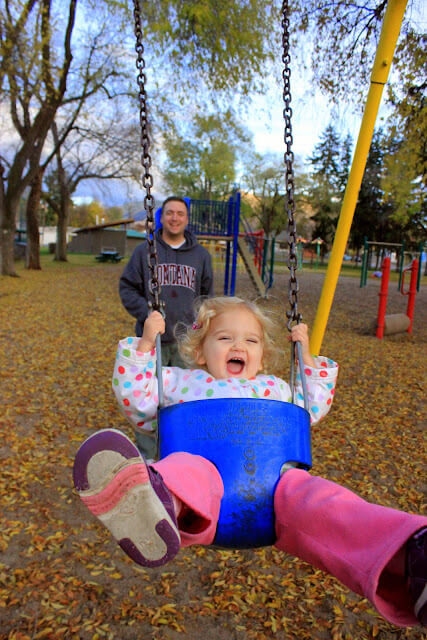 Anna never ceases to surprise us with the fact that she is her very own person that can do her very own thing
without any direction from us
. What?!? Neither of us have ever ventured over to the monkey bars with Anna, but she walked up to them like it was the most natural thing in the world and started swinging away. Oh my monkey...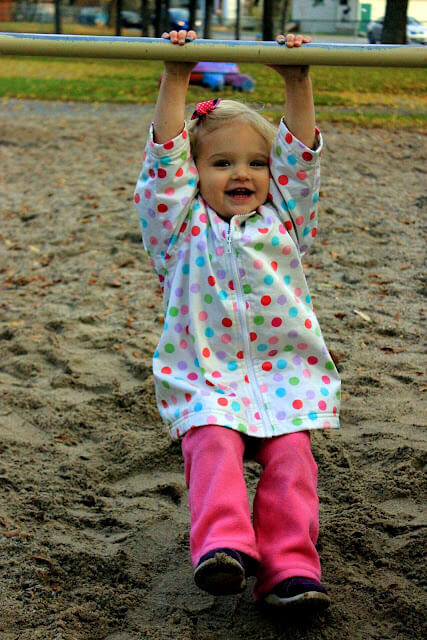 ::
I am still, obviously, pregnant and we're anxiously awaiting Miss Thing #2. I can hardly wait to snuggle that little one in my arms, breathe in her newborn scent and give her a million little kisses. Until then, the three of us are (im)patiently cooing together and enjoying the calm before the storm.
Happy November!