First, let me introduce you to my newest niece, Riley Marie. She is every bit of perfect.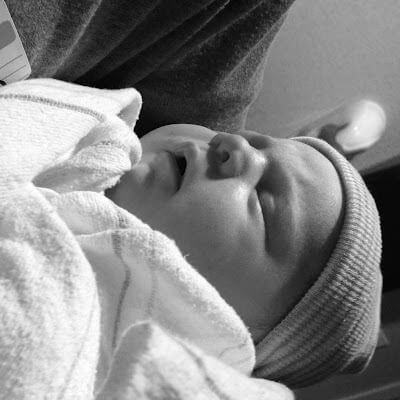 When we walked into the hospital room to meet her, the air was charged with newness, love, life. I could feel God there as strong as I ever have. I feel that a new baby is the closest a person can come to physically touching God. A way to remind us, as humans, about the true beauty of life. There wasn't space for anything else in that hospital room but joy. Thank you Riley, for bringing so much joy to our family.
This scene brought me instantly back to the day both my girls were born, breathing in their softness and breathing love out of every pore of my body. It recharged me and it renewed my love for them in a way that surprised me. It reminded me of all the promises I made about the kind of mother I was going to be....and how many of those promises have taken a back seat as life has taken over. I mulled those promises over in my mind as my girls slept in the backseat, and I drove the hour home from the hospital the night Riley was born.
Which of these promises were made out of fantastical ideas of motherhood while I was still pregnant, and which are realistic enough to start anew? Which vows can I renew to my girls? And which have I made since entering parenthood that are waiting to be fulfilled?
These are the vows I can honestly and truly renew to you, Anna and Claire. While this list will certainly be added to, these are the promises I make to you today. You are my monkeys, my sunshines, my kisses and hugs. You are my Bean, my Muppet, my breath and my air. You make my world go round, every single day. My life would be empty without you in it, and because of this great void you fill in my life...
I vow to tell you I love you every single day.
I vow to love you absolutely and unconditionally.
I vow to be present with you. I will set aside time from the dishes, the phone and all life's distractions to be totally focused and present with you every single day.
I vow to be kind, loving and respectful towards you.
I vow to be patient with you, though I cannot vow to never lose my cool....I do, however, vow to always apologize if I hurt you in any way or lose my temper.
I vow to be an adult you can trust, no matter what. You can come to me with anything and I will listen with an open heart and ears. No matter what it is, we will get through it together.
I vow to set limits so that you stay safe.
I vow to stand back and let you make mistakes, as long as you are safe, so you can learn to make good decisions in your future.
I vow to listen to you. I will listen to your ideas, your words and your stories with open ears.
I vow to talk healthily and respectfully about my body and yours, in order to give you the fighting chance at a healthy body image.
I vow to feed you nutritious meals and to teach you about healthy eating.
I vow to also sneak in a treat or two.
I vow to remain active so I can be a role model, and to encourage you to be active as well.
I vow to laugh with you, have fun with you and be a little bit silly as often as possible.
I vow to talk daily about our family that does not live near, so that you may know them through me until you are with them again.
I vow to encourage your interests.
I vow to to instill in you a strong love for God and Jesus.
I vow to be your mama for always and forever. To wrap you tightly in my arms as long as I can...then open them and watch you fly, with the total trust and understanding that I will always be your soft space to land.
I love you Anna. I love you Claire. With all my great big heart I love you.
And Happy Birthday sweet Riley. Thank you for reopening my eyes to the beauty of this world, and my daughters. Welcome to this family. Welcome to this world. You are already so blessed and so loved.